Hello Darling Oops...
I'm always on the hunt for Holy Grail shades especially when it comes to black and white. I purchased
Hello Darling
Oops...
from the
Crazy in Love collection
some time ago in the hopes it would be an opaque white and while it doesn't fit the bill it's a gorgeous white and a nice accidental find. My go to stark white these days is
Cult Nails
Tempest
but
Oops...
is great when you need something soft and delicate.
Oops...
is a milky marshmallow white jelly. I love how soft and squishy it is!! The formula isn't the easiest to work with and if you're impatient like me you'll have to go back in to cover bald spots - you can see some unevenness on my ring finger. Definitely take your time with application. 3 coats is pictured.
Close up: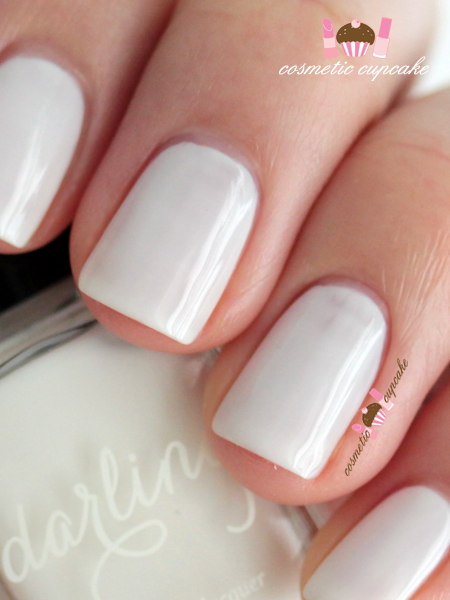 Details:
Hello Darling
Oops...
is available from the
Hello Darling online store
for
$14.95
.
What's your favourite white? Thanks for looking as always!